 5th October 2022
Lesley Traynor, published and passionate writer and founder of 'Women With Fierce Words' has just finished delivering a wonderful block of creative writing sessions as part of the project. We invited Lesley to write a piece for the blog about the sessions. Enjoy!
Storytelling is a way of protecting our environment. We need to keep telling the stories connected with places. David Attenborough, COP26 November 2021
Time had been carved out of busy careers, motherhood, and numerous other commitments. Taking part in the Root Cause writing workshops was about realizing a desire to write. The first two weeks of our writing journey included reflective walks in the grounds of Eastwood House. Thoughts were written into small handmade folding notebooks. A few extended this by walking in their own communities, channelling sensory and emotional reactions into wonderful thoughtful writing that was shared with others. Writing of where they lived (who knew we had an Olympian living in the area), of places important in their life. We relived one writer's arrival in the small Italian village her family have called home for generations.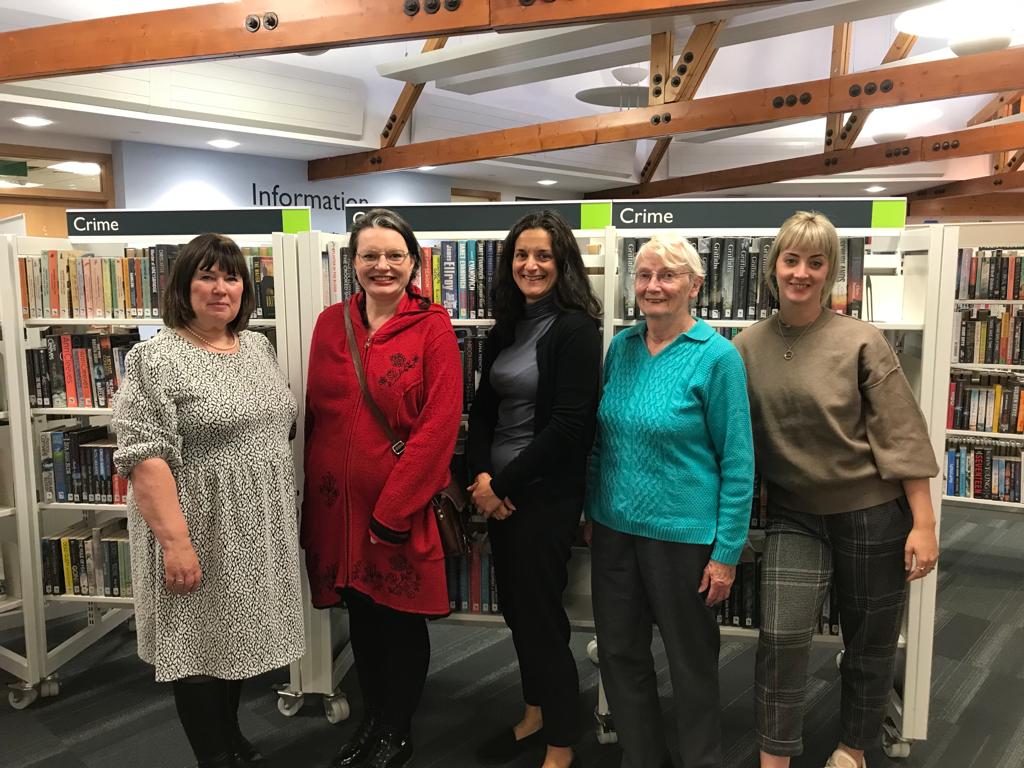 We drew memory maps of places special to us, annotated them with names of people, highlighting areas of significance that would never exist on an OS map. Stories were shared using them.
Settled into Giffnock Library, we considered how to place characters into an emotional landscape in our writing and in our last session we considered our connection to place. We observed people arriving and departing in Giffnock Railway Station, connected that with emotional leavings and arrivals at our own front doors. Our writing journey concluded by reflecting on our own narrative, of people weaving stories about us, of giving us a sense of belonging.