 01st August 2023
During the school summer holidays, our Arts and Heritage Team in partnership with our libraries delivered our first ever Eco Art and Drama Camp.
The week-long camp took place at St Clares & Calderwood Lodge Primary, linking up with The Root Cause project throughout. Arts, crafts, design, drama and physical theatre activities were incorporated as 24 young people worked with our experienced freelance arts and drama tutors.
In drama, the young people learnt to work around themes of nature and use it as inspiration, with lots of things they found in nature used as props in scenes.
The Root Cause Project's seed library was put to use, as the young people made seed bombs. The seed bombs were then 'planted' in the school's playground – we can't wait to see what will blossom!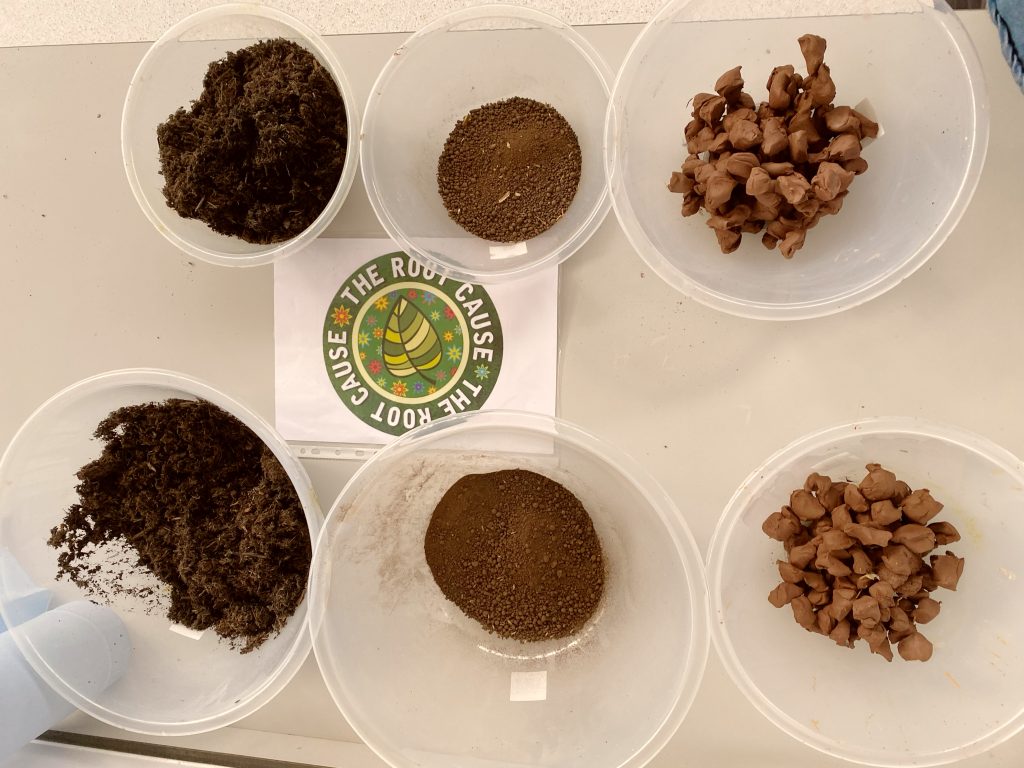 The young people also tried their hand making paper in art. Damaged books that couldn't be used anymore were collected from our libraries with the old bits of paper pulped. The young people followed the whole process and used the pulp to make new paper for drawing, writing and painting on, giving it a new purpose and demonstrated inventive ways of recycling.
Other activities over the busy week included working with clay to make pinch pots, finding out where clay comes from. We also made sure we were as environmentally friendly as possible, using recycled materials such as treesaver wood-free pencils, recycled paper and card and seeking alternatives to avoid the use of plastics such as in felt pens and acrylic paints.
The group of young people also used recycled materials to create a mosaic of The Root Cause logo, which we are very much looking forward to putting in the garden at Thornliebank Library for all to see.