 Overview
Encouraging your child to learn to swim is one of the most important opportunities you can give them. If you get children interested in swimming when they're young there's a good chance they'll enjoy the water for the rest of their life.
Since September 2019, we have entered a partnership with Scottish Swimming and have adopted the Scottish National Swimming Framework.
The Scottish Swimming National Framework provides a clear set of tried and tested techniques and skills combined with up to date teaching methods, all of which will ensure your child's swimming ability is improved. Enrol your child in swimming lessons today and you'll also have peace of mind that they're safer when they're near water. Please note, children must have reached the age of 3 years to participate in the Learn to Swim Programme.
Find all the relevant swimming lesson information for your child below, and click apply using the form at the bottom of the page.
Please note all swimming lessons are non-refundable unless a medical certificate is provided or in exceptional circumstances.
Home Portal
Following their progress couldn't be easier! Register with our Swimming Lessons Home Portal to access regular updates on your child's progress, re-enrol into classes and easily pay for swimming lessons securely online. Home Portal also allows you to manage lessons for more than one child, all with one simply login. See video below with step-by-step instructions to login to Home Portal.
Foundation Level
Aim: To become water confident and develop core aquatic skills (without adult assistance but with buoyancy aids as required).
Please note, children entering the Foundation Level, can be attending school, this level is not constricted to children NOT at school, it is for complete beginners aged between 3 and up.
Objectives:
Introduce complete non-swimmers to the aquatic environment and establish an understanding of safety in and around water
Develop and progress water confidence
Establish an understanding of basic core aquatic skills
Encourage independent movement
Develop skills through enjoyment, fun and self-discovery
Swim Skills 1
Aim: To further develop water confidence and develop core aquatic skills without aids.
Objectives:
Develop confidence and ability to perform a wide range of core aquatic skills without buoyancy aids
Develop basic technique of the 4 strokes
Introduce the basic technique of sculling
Develop balance of buoyancy through a variety of activities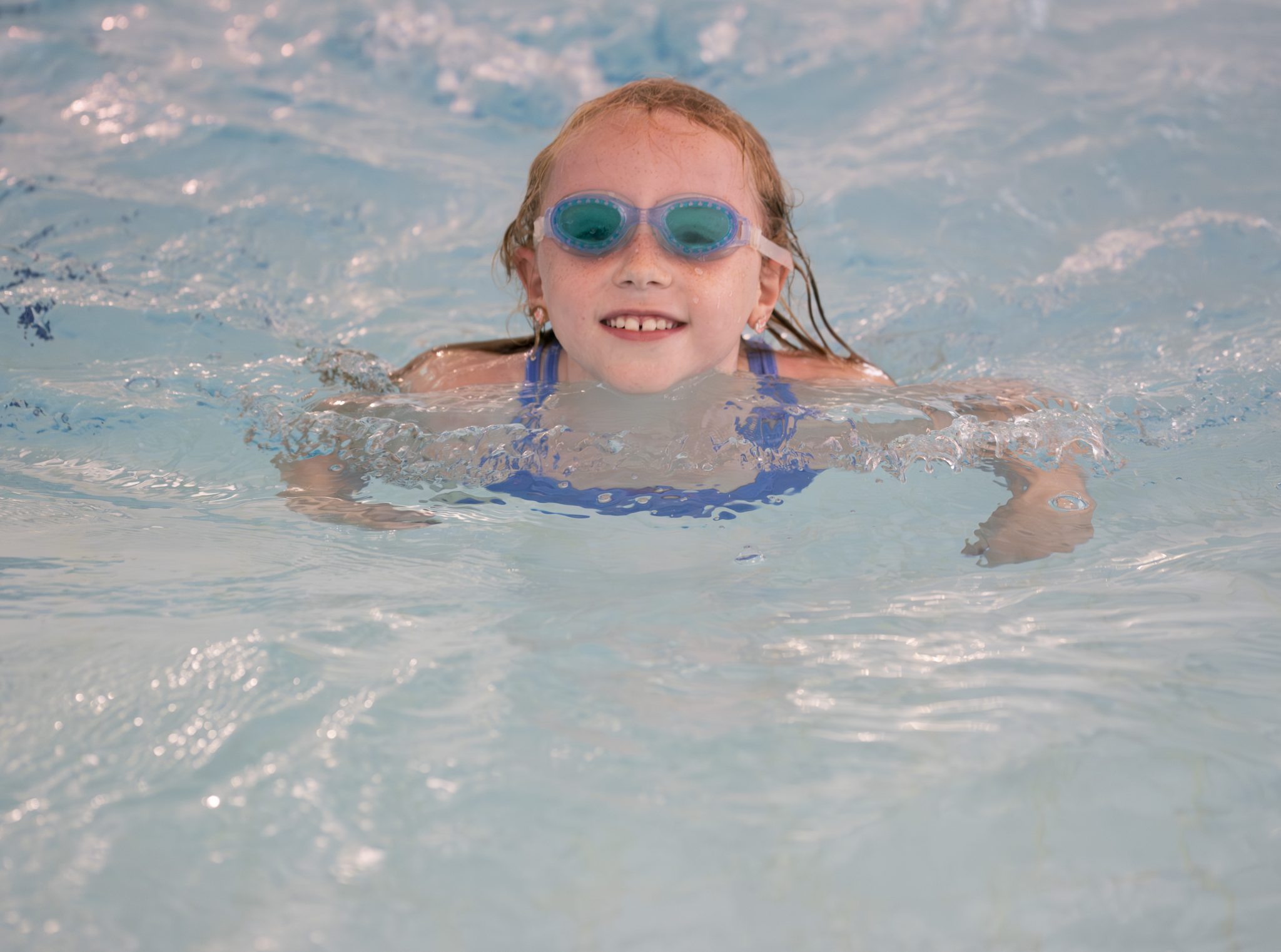 Swim Skills 2
Aim: To increase the competency of the core aquatic skills and develop basic stroke technique
Objectives:
Introduce and progress new core aquatic skills
Develop stroke technique to include all 4 strokes
Introduction to diving (pool permitting)
Develop awareness and feel for the water through a variety of core aquatic skills
Swim Skills 3
Aim: Introduce more advanced stroke technique and achieve Triple S standard
Objectives:
Further develop competency in all four strokes
Achieve the Triple S award/Scotland Safer Swimmer Award
Development of Diving
Further develop Butterfly and Breaststroke aiming to achieve legal technique
Swim Skills 4
Aim: To improve the quality of stroke technique, introduce multi-aquatic skills/disciplines and basic lifesaving skills
Objectives:
To demonstrate competent technique in all 4 strokes
Introduce lifesaving skills and basic aquatic discipline skills
To provide basic skills to enable progressions in to all aquatic disciplines including life saving
Club Ready
Aim: To improve and maintain stroke technique over distance and develop basic training and race skills producing a swimmer who is 'Club Ready'
Objectives:
Advance swimming stamina in all four strokes whilst  maintaining technique
Improve efficiency in all four strokes
To develop turn technique in all four strokes
Knowledge and understanding of club training practices
Dives and Turns
Aim: To perform and master a forward dive from land.
Objectives:
Knowledge and understanding to learn a head first entry from poolside
Deep Water Confidence
Correct Body Alignment
Be competent at jumping forward from the poolside
Perform a forward entry from the poolside
Develop turn techniques in all four strokes
Be able to perform forward and backward rolls in deep water
To Apply for Swimming Lessons please complete this form
Please note, children must be aged 3 to 12 years to participate in the Learn to Swim Programme. Do not complete this form if your child is not between the ages of 3 and 12 years.