 Overview
Encouraging your child to learn to swim is one of the most important opportunities you can give them. If you get children interested in swimming when they're young there's a good chance they'll enjoy the water for the rest of their life.
Since September 2019, we have entered a partnership with Scottish Swimming and have adopted the Scottish National Swimming Framework.
The Scottish Swimming National Framework provides a clear set of tried and tested techniques and skills combined with up to date teaching methods, all of which will ensure your child's swimming ability is improved. Enrol your child in swimming lessons today and you'll also have peace of mind that they're safer when they're near water. Please note, children must be aged 3 to 12 years to participate in the Learn to Swim Programme.
Find all the relevant swimming lesson information for your child below, and click apply using the form at the bottom of the page.
Home Portal
Following their progress couldn't be easier! Register with our Swimming Lessons Home Portal to access regular updates on your child's progress, re-enrol into classes and easily pay for swimming lessons securely online. Home Portal also allows you to manage lessons for more than one child, all with one simply login.
Pre-School
Aim: To become water confident and develop core aquatic skills (without adult assistance but with buoyancy aids as required).
Please note, children entering the Pre-School Level, can be attending school, this level is not constricted to children NOT at school, it is for complete beginners aged between 3 and up.
Objectives:
Introduce complete non-swimmers to the aquatic environment and establish an understanding of safety in and around water
Develop and progress water confidence
Establish an understanding of basic core aquatic skills
Encourage independent movement
Develop skills through enjoyment, fun and self-discovery
Swim Skills 1
Aim: To further develop water confidence and develop core aquatic skills without aids.
Objectives:
Develop confidence and ability to perform a wide range of core aquatic skills without buoyancy aids
Develop basic technique of the 4 strokes
Introduce the basic technique of sculling
Develop balance of buoyancy through a variety of activities
Swim Skills 2
Aim: To increase the competency of the core aquatic skills and develop basic stroke technique
Objectives:
Introduce and progress new core aquatic skills
Develop stroke technique to include all 4 strokes
Introduction to diving (pool permitting)
Develop awareness and feel for the water through a variety of core aquatic
Swim Skills 3
Aim: Introduce more advanced stroke technique and achieve Triple S standard
Objectives:
Further develop competency in all four strokes
Achieve the Triple S award/Scotland Safer Swimmer Award
Development of Diving
Further develop Butterfly and Breaststroke aiming to achieve legal technique
Swim Skills 4
Aim: To improve the quality of stroke technique, introduce multi-aquatic skills/disciplines and basic lifesaving skills
Objectives:
To demonstrate competent technique in all 4 strokes
Introduce lifesaving skills and basic aquatic discipline skills
To provide basic skills to enable progressions in to all aquatic disciplines including life saving
Club Ready
Aim: To improve and maintain stroke technique over distance and develop basic training and race skills producing a swimmer who is 'Club Ready'
Objectives:
Advance swimming stamina in all four strokes whilst  maintaining technique
Improve efficiency in all four strokes
To develop turn technique in all four strokes
Knowledge and understanding of club training practices
Junior Swim Fit Ages 8 – 12 Years
To provide basic skills to enable progressions in to all aquatic disciplines including life saving
Group ASN Lessons ages 5 -17 years
Lessons are structured around children with either a physical or learning disability or sensory impairment, encouraging them to move and swim through the water with the assistance of a qualified teacher.
These 30 minute lessons are based on individual children working to their own abilities, in groups of 4 to 6, with 2 teachers and are based around the children having fun whilst learning to swim at the same time.
These lessons run on a 10 week payment plan and countdown reminders for automatic renewals are sent out to customers to remind them to renew. Direct Debit is now a payment option and this is an easier, cheaper and hassle free method to pay for your lessons.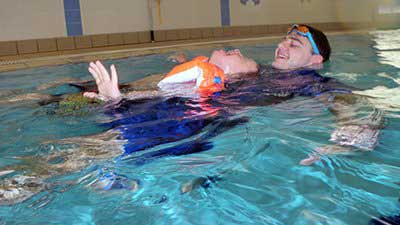 Individual Swimming Lessons Ages 6 – 60+ Years
Individual lessons can be on a 1 to 1 or a 1 to 2 basis. For individual tuition to teach or improve your swimming technique, we offer half hour lessons for 3 years to 60yrs+. These lessons will develop skills and confidence and focus on specific areas for improvement.
Please note: Due to programme limitations our individual lessons are temporarily unavailable. We are working hard to have these reinstated as soon as we can.
Little Splashers Under 3 Years
Swimming sessions for Parent/Carer and child
Little Splashers is an introduction to swimming and water confidence class aimed at the under 3s. It allows babies and toddlers to experience and become familiar with the swimming pool in a fun and safe environment, whilst learning the basics of water movements through guided play. It provides children with skills that will enable them to learn faster when they enter the Learn to Swim Scheme at age 3yrs, and helps parent/carers to understand teaching methods and encourage practice out with lessons.
It also helps the parent/carers to be comfortable and confident in the way of holding their younger babies in the water.
Teaching your baby how to be comfortable and enjoy the pool at a young age lays the foundation for a growing confidence. Many life-enhancing water safety skills for babies come from being comfortable and enjoying their time in the pool. For more information and to book a Little Splashers class Click here
To Apply for Swimming Lessons please complete this form