Overview
Come and join us for one of our art classes for kids, delivered by our expert tutors!
Our term runs Monday 18th October – Friday 17th December 2021. There are no classes at Clarkston Hall only on Saturday 20th November.
Advanced booking is required for all our sessions and entry to classes will not be permitted unless your booking is confirmed. You can book online for our classes [web link] or call 0141 577 4956
All materials are included in the cost of our kids classes.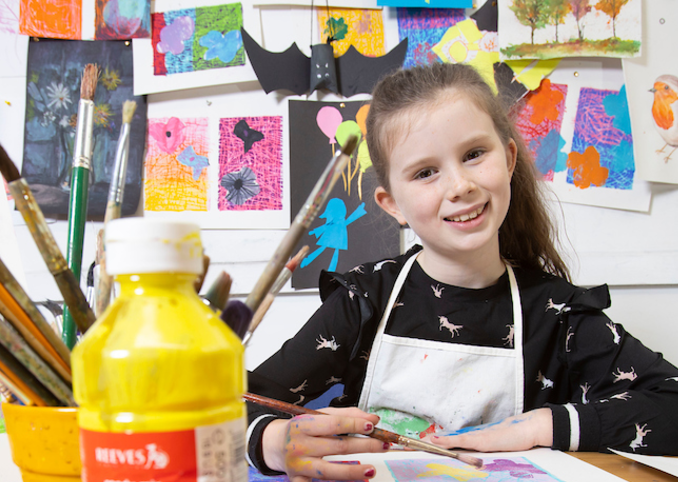 Booking Online
Login to your child's online account using your email address or member ID and your password
On the homepage, use the 'What's On at' dropdown and select 'Classes & Community'
Click on 'Advanced Search' and 'Activity Type' to view the list of Art Classes. You might need to change the date search options to September to see the full list of classes.
Select the class you wish to book and click on 'book and checkout' to pay for the class
If your child does not have an account, you can set one up here – https://www.ercultureandleisure.org/onlineaccount
Please allow up to 24hours for registrations.
Booking In person
These classes are available to book in person, at any of our leisure facilities.