 13th March 2023
Primary 7 pupils had a rare treat today as they got to swim with Manta Rays, walk beside elephants in Kenya and swing with Orangutans in the Jungles of Borneo… all with the help of Virtual Reality!
Virtual Reality is a brilliant way to experience things that you might not otherwise get the chance to in real life and as part of The Root Cause Project, we wanted to give pupils the opportunity to experience some of the Eco/ nature content available. Afterwards pupils said "It's so exciting!' "It felt like you were really there!" "We need to look after the jungle and oceans".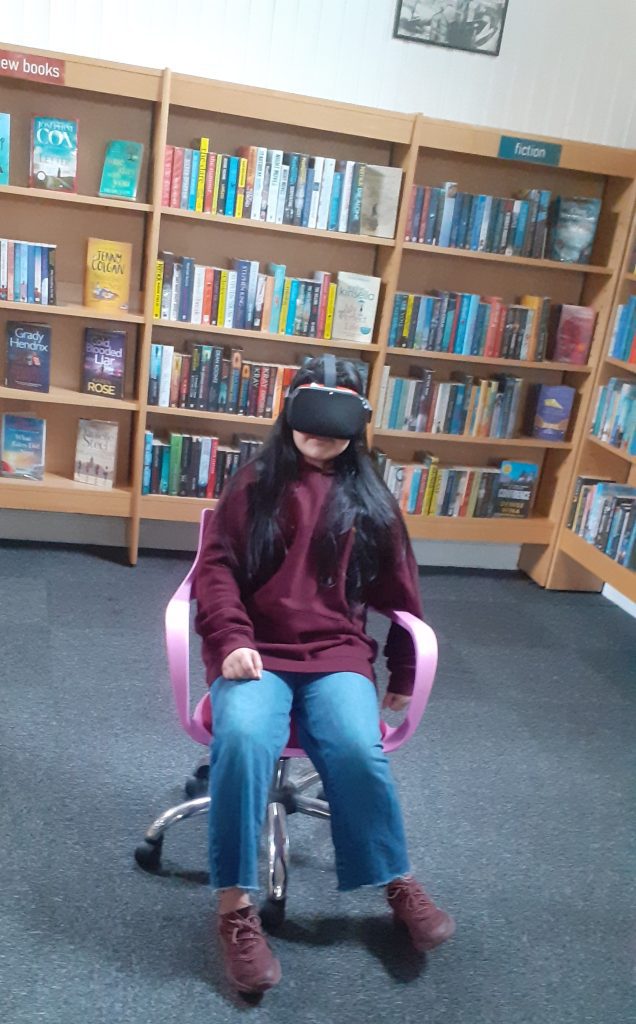 Libraries run various different VR sessions throughout the year and are added to the 'What's On' section of ERCLT website.