 James Maxton (1885 – 1946)
James Maxton (1885-1946) who had strong associations with Barrhead, was best known as a charismatic socialist politician and champion of the ordinary man during the inter-war years. He became a member of the Independent Labour Party in 1906 and was elected M.P. for Bridgeton in 1922, a position he held until his death.
Throughout his life, James Maxton always retained a strong belief and faith in the decency of ordinary people and firmly believed in the ideal of the brotherhood of man. As a result, he was a popular figure, respected by many ordinary people as well as his colleagues in Parliament. Earning a reputation early on for being a Red Clydeside revolutionary, his brand of Socialism and Pacifism was based on a belief that ordinary people could relate to, rather than any high-flown theory. His career covered two world wars, the General Strike and Great Depression, the Means Test and Hunger Marches and the rise of the Labour Party.
Early Life
James Maxton, Jr. or, Jimmy, as he was known, was born in Pollokshaws on 22 June 1885. At this time, his father, James Maxton Sr, was an assistant master in Pollok Academy. His mother, Melvina Maxton (nee Purdon) had also been a teacher. The family lived in a three apartment house in Pollokshaws, in a typically middle-class home, where James's upbringing was quite conventional. Both parents were Unionists (Conservatives) but his father was strongly interested in politics and social issues, and James and his siblings were always encouraged to be broad minded and listen to the views of others.
In 1888, the family moved to Barrhead where his father was headmaster of Grahamston Public School. The 1891 census for the parish of Neilston shows the family living at McCowat's Land in Barrhead and later the family owned the home 'Beechwood' which still stands today in Gateside Road.
James attended his father's school until the age of 12, when he won a scholarship to Hutcheson's Grammar School. There, he received a grounding in classics which helped him in later life, when he became known as a noted orator in the House of Commons. He became a pupil teacher at the school, and eventually entered Glasgow Teacher's Training College, and also Glasgow University.
Maxton took an active part in university life, became very interested in politics, and was also keen on sport. His political views were still developing and at university he was actually a member of the Unionist Association.
Along with his other four siblings, Jessie, Annie, John and Ada, he followed the family's commitment to education, becoming a teacher like his parents.
Maxton and Socialism
During his time at university, Maxton came to realise that Unionist views were not his own, and became interested in socialism. He began to explore socialist texts and attend meetings where prominent socialists, including John McLean, were speaking.
Maxton took a post as a teacher at Pollokshaws, and also taught evening classes at Pollok Academy. At the Academy, he found one of his colleagues to be John McLean and the two men fuelled each other's ideas and actions. Maxton later cited McLean as being his biggest political influence.
In 1904, he joined the Barrhead branch of the Independent Labour Party (ILP), in which he served for ten years. The ILP had been formed in 1893, ten years before the Labour Party and had, as its members, men like J. Ramsay MacDonald and Philip Snowden. After 1903, the ILP continued as a separate organisation within the Labour Party.
Maxton held various posts in the Barrhead branch, eventually becoming branch secretary. He often spoke at public meetings at The Centre in Barrhead and later on in the cinema there.
World War I
The ILP staunchly opposed the war and Maxton was one of the party's loudest exponents of this belief.
Maxton, along with others, made anti-war speeches throughout the country. At the same time, the ILP were supporting the Glasgow rent strikes, which resulted from the landlords' attempt to push up rents. The ILP were also supporting the Clyde Workers Committee's attempts to raise the wages of the workers in the shipyards and workshops of the Clyde. The threat of these men going on strike was of great concern to the government, who needed to keep the flow of weapons and munitions to the front going.
Activists, including Maxton, began to worry the authorities. In December 1915 Maxton, along with John Maclean and others, spoke to 2000 people from the back of a lorry in North Hanover Street in Glasgow. The speakers were arrested and faced a short spell in prison or a fine.
Maxton became more and more involved with the ILP, and was frequently absent from his teaching post. In January 1916, after taking unauthorised leave to attend the Labour Party conference in Newcastle, Maxton was dismissed from his teaching post in Dennistoun, and transferred to Finnieston School in Anderston.
Then came conscription, and when it was Maxton's turn to be 'called up' he appeared before the military tribunal at Barrhead Town Council. At the same time he was dismissed from his teaching post by Glasgow School Board.
Meanwhile, the shop stewards leading the wage strikes at the Clydeside were deported. Maxton spoke at a protest demonstration at Glasgow Green on 26 March, and quite blatantly urged the workers to begin striking until the deportees were returned to their families. The next week, Maxton was arrested and detained at Duke Street Prison until his hearing on 3 May 1916.
He was charged with sedition, and sent to the much tougher Calton Jail in Edinburgh. At his trial on 11 May, he was sentenced to one year. Conditions in the jail were tough but Maxton became popular with other prisoners and with the wardens, managing to get some of them to form a branch of the Police and Warders Trade Union, and even convincing some of them to join the ILP.
On his release in 1917, Maxton was recalled to the Barrhead Tribunal, and exempted from military service, provided he took on work of national importance. He refused to take any job which involved 'war work' and eventually found a job as a plater's helper at a shipyard which was not engaged in war work.
Maxton, the MP
The war over, a general election was called and Maxton stood as MP for Bridgeton in 1918. Although he achieved Labour's biggest vote yet, it was not enough and he failed to gain the seat. In 1922, however, it was a different matter. Labour had done very well in the industrialised areas, but especially in Glasgow. There had been severe economic change since the end of the war and, against a background of rising unemployment and poverty, the ILP gained much support. Maxton defeated the sitting candidate to enter parliament as the new MP for Bridgeton.
As time went on, the divide between those to the left and right of the Labour Party became more and more critical. During the General Strike of 1926, Maxton became disillusioned with both the trade unions and the Labour Party for failing to give enough support to the miners. During that time he met Arthur J Cook, who was general-secretary of the miners' union. The two men shared similar ideas and convictions and in 1928 they launched the Cook-Maxton Manifesto. This campaign was intended to reinvigorate the party through a manifesto which stated basic socialist principles. However, both men were disciplined during the campaign for their criticisms of the leaders of the Labour Party.
In 1931, the ILP officially split with Labour and Maxton led it as a very small independent party which sat, in political terms, between Labour and the Communist Party.
Without the support of the main party, the ILP became increasingly isolated. Despite a surge in membership during World War II, more and more of the party officials moved to the Labour Party and the ILP suffered a severe blow with the death of Maxton in 1946.
Private Life
Maxton met his first wife Sissie McCallum when they were both teaching in Haghill School. Although not a member of the ILP, Sissie was always supportive of his politics and actually became engaged to him whilst he was in jail. They had one son, James, but sadly, Sissie died shortly after his birth and did not live to see her husband enter parliament.
James was married a second time in 1931 to Madeleine Glasier, who had been his secretary for 12 years.
As a professional politician he was always on the move, and was often based near Westminister, so young James was taken care of by his aunts, who lived in Barrhead. Maxton was therefore a regular visitor to his home town and was often seen around the locale.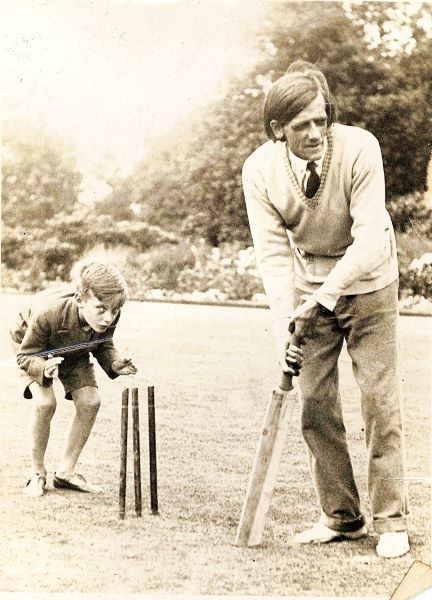 Maxton's health was never particularly robust and he had several spells of illness as well as a few major operations. Devoted to the ILP, he often continued to work when his health was poor. Eventually, in 1946, he had a long spell of illness from which he did not recover. He died at Largs on 23 July and was cremated at Maryhill.
James Maxton was a man who had a profound effect on everyone he met whether they were in agreement with his politics or not. He was difficult to ignore and his beliefs and actions, even now, generate much debate.
He was never a career politician and there seems little question that he was completely sincere in word and deed. On one hand, this earned him respect and admiration from all quarters but on the other, gained criticism from those who believed that his refusal to compromise his principles in any way, prevented him from gaining political ground.
As an individual, Maxton was known to be warm and kind, with a wonderful sense of humour and a sharp wit. His skill as an orator gained much admiration and people would enjoy hearing him speak, even if they did not agree with his politics. As he lay ill in Largs, he received many letters to wish him well. Amongst them was one from Winston Churchill. Churchill regarded himself as Maxton's political enemy but personal friend and wrote: (1)
My dear James,

I have been thinking a lot about you lately….But I always say of you 'The greatest gentleman in the House of Commons.' I hope you are regaining your strength, because we all miss you….no one more than yr. sincere friend,

Winston S. Churchill
In Barrhead Maxton is remembered by the James Maxton Memorial Garden in Graham Street, which was constructed on a plot of land donated by his widow Madeleine.
References
(1) The story of James Maxton M.P., Barrhead Community Council, 1985, p.78
Further Reading
The story of James Maxton M.P., Barrhead Community Council, 1985
Brown, Gordon, Maxton, Mainstream Publishing, 1986
The Glasgow Story: https://www.theglasgowstory.com/