 Mansion houses in Uplawmoor
Mansion houses in Uplawmoor
Caldwell House
In 1773 Baron Mure of Caldwell commissioned Robert Adam to design a grand home for him. He was M.P. for Renfrewshire, Baron of Exchequer in Scotland and had been Lord Rector of Glasgow University. Baron Mure was an "improving landlord" and was responsible for planting many trees in the area.
In 1920 the House was sold to Glasgow Corporation, and became a hospital for children with an intellectual disability until 1985. In spite of being a Grade A listed building, it is now empty and has suffered a large amount of decay.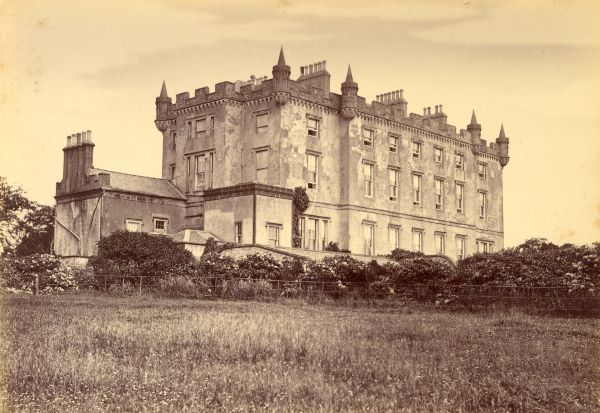 Caldwell Hall, Uplawmoor
In 1715 William Mure, advocate, built a hall house on the Caldwell Estate about half a mile south-west of his ancestral home, the old Castle of Caldwell. Called Hall of Caldwell, this remained in the Mure family until the 1930's. The last of the line to live there was Colonel William Mure, with his wife Georgiana and their children William (b.1898) and Marjorie Janet (b.1896). On the Colonel's return from the Boer War in 1902, he developed and extended the Hall, and carried out extensive tree-planting across the parish.
The Colonel lived at the Hall until his death, aged 42, of appendicitis in 1912, and was survived by his wife and two children. Having been divided into two residences, Hall of Caldwell is still occupied. The arched gateway from the old Castle of Caldwell has been built into the garden wall of the Hall and can be seen facing the crossroads of the B775 and B776.